The European Consortium of Innovative Universities (ECIU), with Kaunas University of Technology (KTU) as a member, was granted the European Union Erasmus+ programme support to continue building ECIU University. The next steps of the joint European University will strengthen the development of three key innovative concepts in higher education: flexible learning pathways, micro-credentials, and the challenge-based approach.
The next phase of ECIU University is anticipated to begin in November 2022. It will receive a budget of up to €14.4 million from the Erasmus+ programme for four years. The ECIU University will continue to be built by 13 ECIU member universities.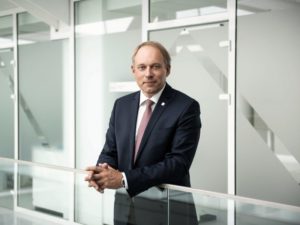 "There is a strong commitment among the Rectors and Presidents of all ECIU University members to continue building the joint European University. The second phase sets ambitious goals that will allow to strengthen cooperation and implement important changes in European higher education", says KTU Rector Eugenijus Valatka.
The ECIU flexible learning pathways are the core concept within the consortium's ecosystem: it replaces the traditional degree with a European competence passport. In the next phase, ECIU University will continue to work on pathways based entirely on the choices and needs of learners. The modules and challenges will be offered to the learners based on an individual motivation test. Successful completion will result in a digital competence passport that will store micro-credentials and update learning outcomes continuously.
Best practises continuing
Micro-credentials are now gaining momentum. They are seen as a promising tool to boost lifelong learning and employability within Europe. ECIU has taken the lead in piloting micro-credentials for a couple of years now, allowing the best practices and lessons learned to be transferred to the second phase of ECIU University. In upcoming years, the majority of ECIU member universities will start issuing micro-credentials assuring the necessary advance in the micro-credential movement.
"Labour market is getting less stable. It means we have to invest in the educational system that allows flexibility and adaptation to change. The main learning principles are different now: instead of the time students spend in studies, the progress in the learning process and acquired competencies take the central stage. This transformation requires dynamic, contextual, and inter-disciplinary learning programmes. Therefore, we will continue developing flexible learning pathways, challenge-based learning, and micro-credentials", emphasizes Director of KTU Department of Academic Affairs and ECIU University Institutional Coordinator Kristina Ukvalbergienė.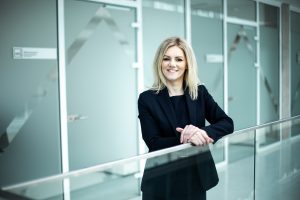 Challenge-based learning approach has been proven to be a successful educational tool to engage learners, teachers, staff members, and stakeholders in solving real-life challenges. More than 400 students, 100 lecturers, and staff members were involved in solving more than 60 challenges proposed by industry, cities, and communities in past years. In addition, micro-modules were offered to learners to deepen their knowledge. In the next years, challenges and micro-modules will continue to be the key components of flexible learning opportunities, offered to the communities inside ECIU and continuous learners outside the alliance.
New themes and volumes
In the first pilot years, the challenges of ECIU University focused on sustainable development goal no. 11, "Sustainable cities and communities". In the next phase, ECIU University challenges will cover a wider area of globally relevant topics, like climate change.
Sander Lotze, Project Director of ECIU University, considers several ecosystem elements to be crucial for the successful implementation of the next phase. "First and foremost, ECIU University has to serve people. We must continue building the communities of practice within ECIU University, with more learners, academic staff, and stakeholders engaged. In relation, a sustainable IT infrastructure is required. With the budget granted by the EU, ECIU will be empowered to better support the realization of these joint ambitions".
Established in 1997, ECIU is the leading international network of research-intensive universities, with a collective emphasis on innovation, creativity, and societal impact. KTU is a member of the ECIU consortium since 2016.